12magTutto il giorno14XXXIV A.T.I.V. Conference - Where Glass Science, Art and Technology meet togetherXXXIV A.T.I.V. Conference - Where Glass Science, Art and Technology meet togetherCongress Centre AulaQ02, Parco Area delle Scienze 17, 43124 - Parma
Dettagli Evento

The topics addressed by XXXIV ATIV International Conference have been broadened to cover a wide range of aspects on the science, technology, art and history of glass. Different aspects of glass technology will be deepened, such as hollow and flat glass, artistic glass and decoration and special glasses. In addition, a session will be devoted to history and art of glass. Particular attention will be paid on glass use in industry such as machinery and equipment, automotive, railway and aerospace sectors, with a transversal glance at physical-chemical properties of glass and the connection between glass industry and processing and the environment. In addition to the conference, other events and on-site visits will be organized: Exhibition of Historic Glasses, hand and artistic glass processing demonstration, with pot furnace and master glassmakers and visits to glass companies and other companies in the Parma area.

We are committed to make this event productive and challenging, with hundreds of academics, researchers, companies, producers, associations and magazines actively involved in a dynamic and fruitful international network. ATIV2020 represents an opportunity for researchers, professors and students to share and exchange valuable knowledge, to debate upon current challenges on glass science and technology and to discuss ways forward.
Dettagli evento

Segreteria Organizzativa
MV Congressi
Via Marchesi 26/D – 43126 PARMA
Referente: Veronica
Tel. 0521-290191 int. 41 – Fax 0521-291314
Modalità di partecipazione
REGISTRATION WILL OPEN ON NOVEMBER 30th
REGISTRATION FEES are in Euros and do not include 22% VAT
For more information about registration fees click here.
Deadline Importanti
KEY DATES
ABSTRACT SUBMISSION OPENING -> Online now!
REGISTRATION OPENING -> Online now!
ABSTRACT SUBMISSION DEADLINE -> January 17th
ABSTRACT SUBMISSION ACCEPTANCE -> January 31st
EARLY REGISTRATION DEADLINE -> February 28th
LATE REGISTRATION DEADLINE ->  April 18th
XXXIV ATIV INTERNATIONAL CONFERENCE -> May 12th-13th-14th
Organizzatore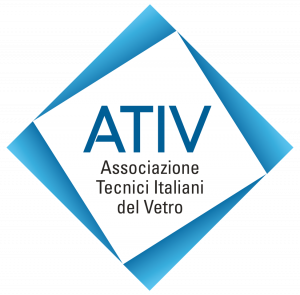 Quando

maggio 12 (Mercoledì) - 14 (Venerdì)